Latest news from Matthews and Leigh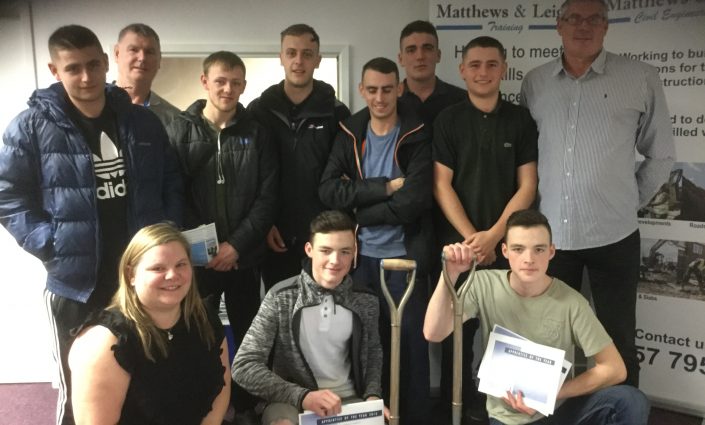 BACK TO NEWS
The Golden Shovel Award!
Following the successful completion of the Apprenticeship programme, groundworkers John Simpson-Goulden and James Simpson-Goulden have each been awarded with a special prize to commend them both for their hard work and commitment over the last year – a golden shovel!
Pictured are the two lucky recipients along with their fellow apprentices and Karen Cushion and Keith Rea, the Training Managers.
Well done and keep up the good work!
BACK TO NEWS