Latest news from Matthews and Leigh

BACK TO NEWS
Scan, Plan & Think before you dig..
There are estimated to be around 4 million excavations in the UK annually, resulting in approximately 60,000 strikes.
An average of 70 people a year are seriously injured as a result of contact with underground electricity cables.
Don't be a statistic let us help you avoid cable strikes
Book on our CAT and Genny Course 26th April and let us help you avoid cables strikes and keep your site safe.
TEL: 01257 792268
E-mail: training@matthewsandleigh.co.uk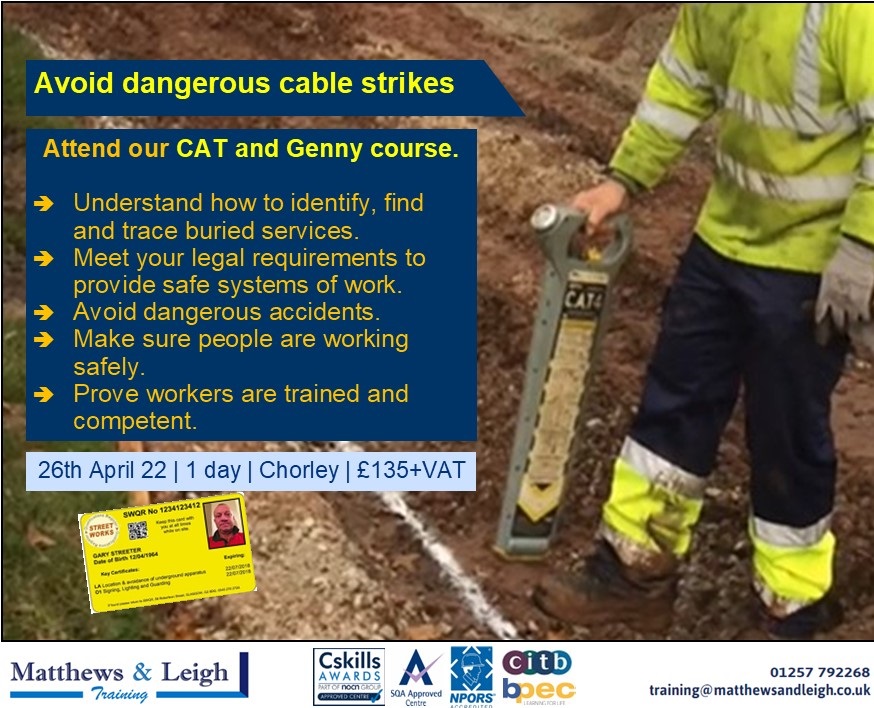 BACK TO NEWS