Latest news from Matthews and Leigh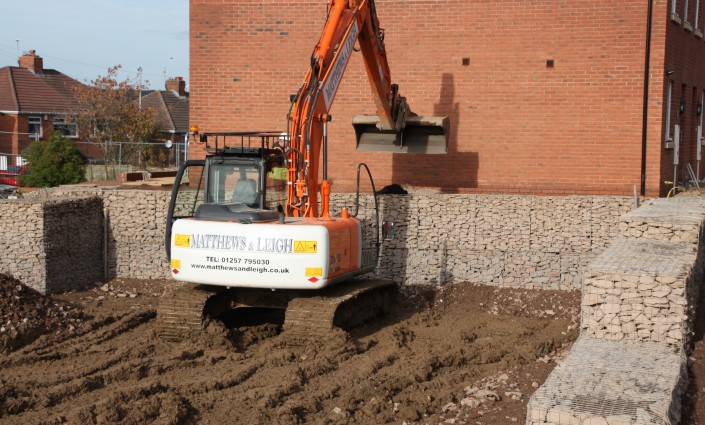 BACK TO NEWS
Uplands Mill, Biddulph, Staffordshire (COMPLETED)
Uplands Mill is a Bovis Homes development on the northern outskirts of Biddulph. With more than 190 houses on site, this project is another major scheme for Matthews & Leigh. Started in July 2012, work incorporated more than 2000 m of sewers ranging in size from 150 mm to 600 mm and associated manholes (1200 mm to 2100 mm diameter), 5000 sm of road construction and 2500 sm of footpaths.
There is also an attenuation pond and outfall sewers into existing woodland waterways.
The development has been challenging. It has been built on the site on an old mill and involved complex work around the demolition contractor. It was also on a slope, which resulted in the construction of retaining walls.
BACK TO NEWS