Latest news from Matthews and Leigh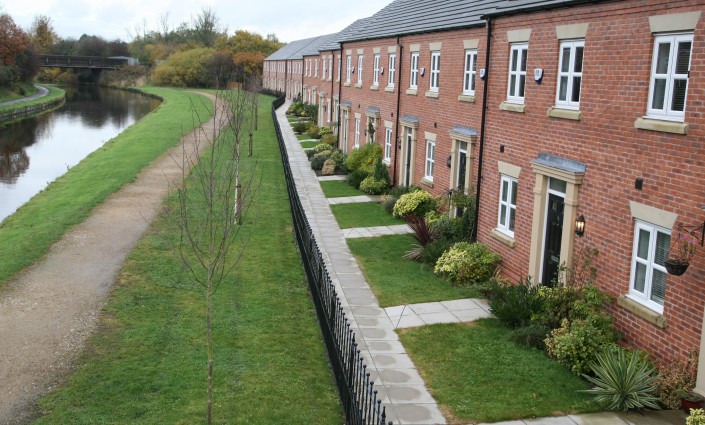 BACK TO NEWS
Rivington View, Chorley (COMPLETED)
Matthews & Leigh is currently working on the final phase of this development.
Following on from the Aspull Mill Gate development, continuous interlocking sheet piles were again utilised as a temporary works solution to construct mews substructures including basements, to properties positioned adjacent to, but some eight metres lower than the Leeds Liverpool Canal.
Sika Waterproof Concrete additives were again utilised to provide watertight basements and following on from our works at Horwich, river bank reinforcements were installed to Black Brook Tributary that cuts across the middle of the development.
The project will continue throughout 2014.
BACK TO NEWS