Latest news from Matthews and Leigh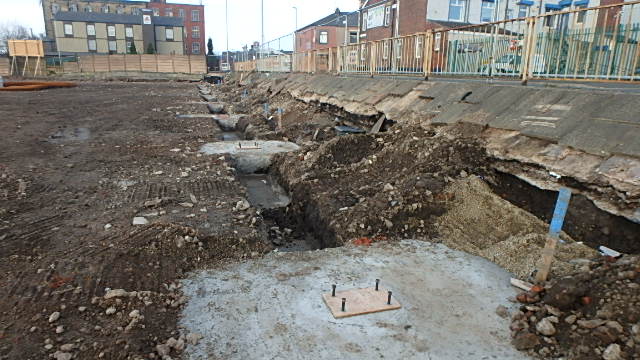 BACK TO NEWS
Netto Supermarket, Rochdale (COMPLETED)
Matthews and Leigh branched out into commercial building and was pleased to be awarded the £400k groundworks and drainage package for a new-build Netto store in Rochdale.
The works involve the construction of a ground floor slab circa 2000m2, bases for the steel frame, retaining walls for the loading dock and all associated drainage including crate attenuation.
The work commenced in April and is undertaken on behalf of Rossendale based Condale Construction Ltd.
BACK TO NEWS