Latest news from Matthews and Leigh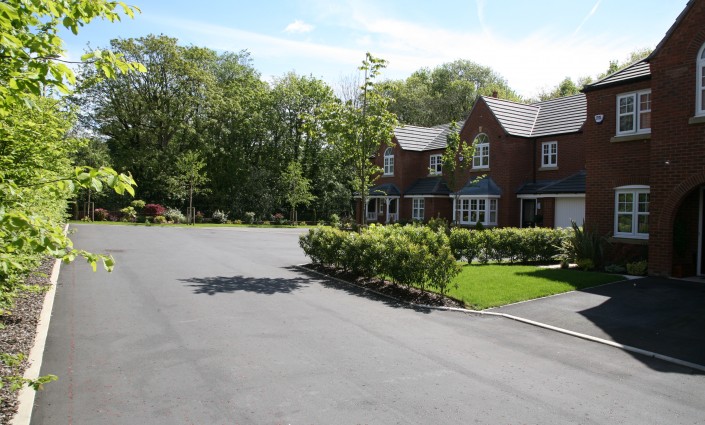 BACK TO NEWS
Mill Gate, Aspull, Wigan, (COMPLETED)
Matthews & Leigh has recently completed this developemnt for Morris Homes for the construction of substructures to 26 houses.
The work included substantial in-situ concrete and brick faced retaining walls and full external works packages.
The site was challenging due to very poor ground conditions on a low lying and restrictive plot, bounded by a brook on one side and a single access road on the other.
One of the major problems was the construction of three sets of three storey mews houses with basements immediately adjacent to the site access road, some three to five metres higher in level than the proposed rear gardens of the properties.
Matthews & Leigh was able to come up with a cost effective temporary works solution of continuous interlocking metal sheet piles to facilitate the construction of these particular properties.
In conjunction with the Sika Group, Matthews & Leigh was instrumental in suggesting and implementing alternatives to the waterproofing design of the basements that made the build process more practicable, particularly in wet conditions.
This pro-active approach resulted in a speedier construction programme, reduced costs and gave a design solution that was achievable. The solution was fully endorsed by the NHBC.
BACK TO NEWS