Latest news from Matthews and Leigh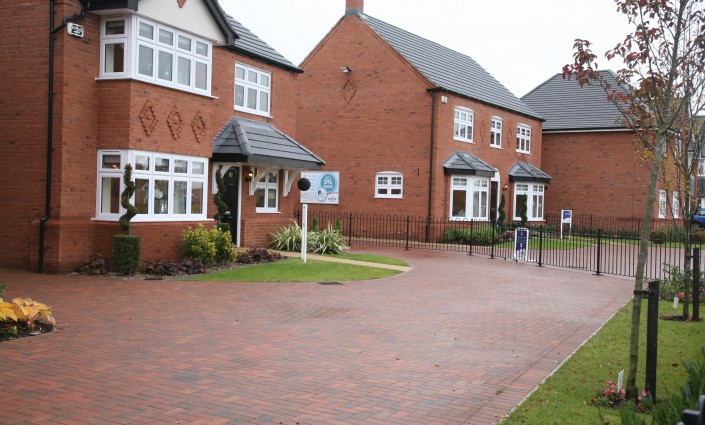 BACK TO NEWS
Crown Park, Chester (COMPLETED)
Crown Park is a development  of two, three, four, five and six bedroom homes.  The scheme is the largest contract undertaken by Matthews & Leigh. Works commenced in May 2012 when Matthews & Leigh started construction on more than  6000 m of sewers ranging in size from 150 mm to 675 mm diameter, associated manholes (1200mm to 3000mm diameter) and 450 mm culvert diversions.
Matthews & Leigh also constructed five attenuation ponds and a 10 m deep, 6.5 m diameter pumping station using Buchan's segmental shaft lining system – a first for the civil engineering company. This involved the use of specialist plant equipment to force the self cutting manhole rings into the bedrock.
The roads consisted of more than 10,000 sm area and 7000 sm of footpaths. With the exception of some remaining footpaths, these works were completed within 18 months.
More than 227 houses have been built to date. The majority of these being strip and deep strip foundation design and precast insulated beam and floors to obtain the required U values.
BACK TO NEWS