Latest news from Matthews and Leigh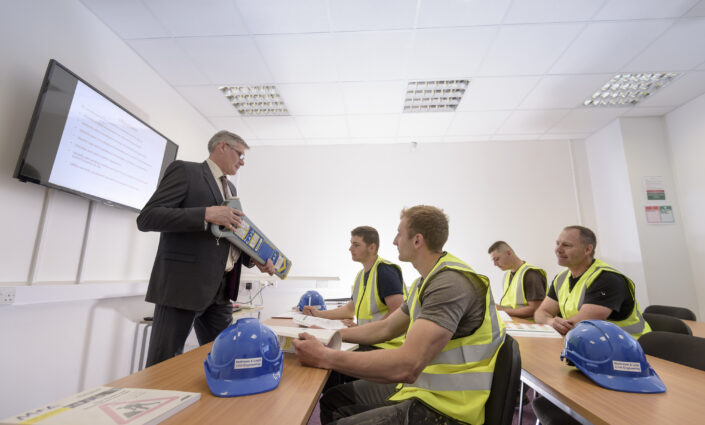 BACK TO NEWS
Plan, Scan and Think before you start to Dig!
CAT & Genny (Location & Avoidance of Underground Apparatus) Course – Tues 21st June 2022
Since 2015, an average of 70 people a year were seriously injured in electricity cable strike. Nearly half of all the cases reported were on public highways, construction sites and industrial buildings making tradespeople at extreme risk of serious injury in the work place.
Let us help you to keep safe on site by booking a place on our CAT & Genny Course – call 01257 792268 or email training@matthewsandleigh.co.uk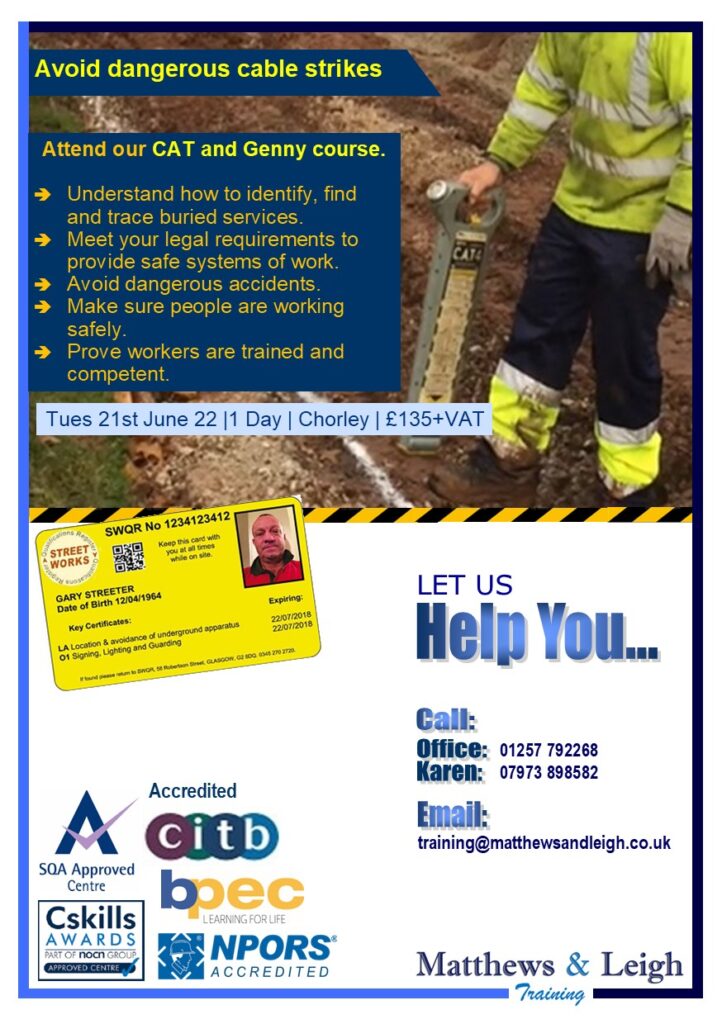 BACK TO NEWS