Latest news from Matthews and Leigh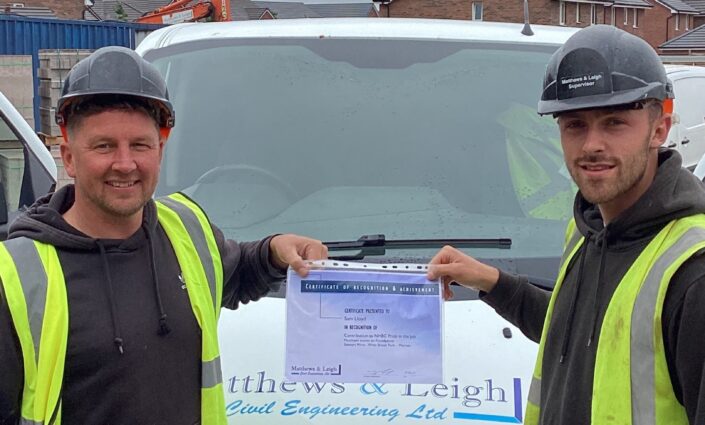 BACK TO NEWS
NHBC Awards 2023 – Super Six for Sam!!
Congratulations to our Site Supervisor, Sam Lloyd, for reaching the top marks from NHBC for Foundations and NHBC Pride in the Job Awards 2023!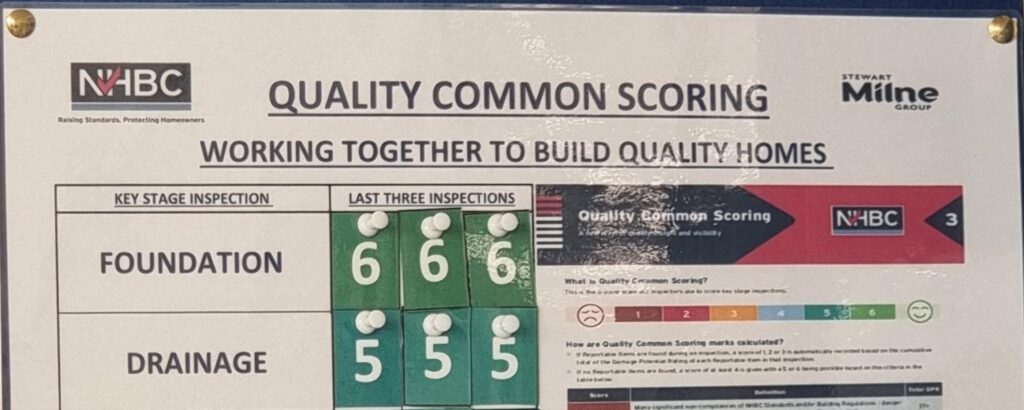 Sam has been working with Matthews and Leigh since October 2018 and has progressed his way to become one of our youngest site supervisors. George Shaw, Construction Director at Matthews and Leigh, said on Sam's achievement "I am proud and pleased to see the hard work Sam has put in over the years come to fruition. Keep up the great work Sam!"
Not only have Sam and the teams efforts and commitments been rewarded with top marks for Foundations, they have resulted in Stewart Milne's Wrea Brook Park site being awarded the NHBC Pride in the Job Award 2023!
Simon Parr, Senior Construction Manager, from Stewart Milne said "the journey has not been easy to achieve, and I would like to pass on mine and Senior Site Manager Nick Fosters personal well done and thanks for your input."
Well done to everyone and keep up the good work!
BACK TO NEWS